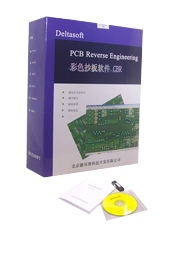 PCB Reverse Engineering Software
Type

Price

Enterprise Edition
Contact sales
P2S 3.0 Personal edition (with a portable USB dongle)
Removed
6.0 Personal edition (with a portable USB dongle)
Removed
5.3 Personal edition (with a portable USB dongle)
Removed
5.2 Personal edition (with a portable USB dongle)
Removed
5.1 Personal edition (witha portable USB dongle)
Removed
5.1 Net edition(3 User)
Removed
5.0 Personal edition (with a portable USB dongle)

Removed

5.0 Net edition(3 User)
Removed
5.0 Net edition(5 User)
Removed
4.3 Personal edition (with a portable USB dongle)

Removed

4.2 Personal edition (Register on one computer)
Removed
4.0 Personal edition (Register on one computer)
Removed
Note : The net version will be installed on any one computer in the LAN.
Version 4.3 and above no longer tied up in a separate use of a computer, the 4.2 version is still tied up in a computer.
For purchase by telephone or mail and direct contact our sales staff.